Firstly, in case you missed it, I was recently interviewed on The Sociable Homeschooler by the amazing Vivienne McNeny.  We talked about my new little book, "Dreaming YOUR Dream", about my education growing up homeschoooled, and about my thoughts on college lately.  Check it out!
—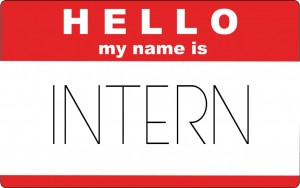 Some people think that internships are only for people in college. Those people are wrong. Internships are for whoever wants them badly enough. Sometimes internship-giving companies and organizations say they only want people who have or are pursuing a college degree. If this is the case, and you do not want to jump through such timely, expensive, and potentially boring hoops, then I have two other suggestions for you, which may spark other ideas.
But first, the general steps to acquiring The Internship:
Find a company or organization – online, through word of mouth, etc.
Research them, their purpose, and their mission thoroughly
Arrange a tour and meeting with the company or organization (if this is somehow not feasible, perhaps you could find a Reliable Cohort to go in your place: though, if you are really serious about this internship, it's best to find it within your own means)
Take everything into consideration and apply with the company/organization's best interests in mind, not yours. (i.e., what you can do for them, not what they can do for you.  See, "How NOT to Get Hired.")
They may want a resume, cover letter, letters of recommendation: unsure of how to get these together? E-mail me – I am working on a tutorial!
This is often enough for getting into the "entry-level" internships – the less picky ones.  Now we will cover what to do if the internship narrow-mindedly requires you to have sat in some relevant classes at some institution of higher education:
First of all, this is probably an "advanced internship": prior experience required. A degree or degree-in-progress is the most recognizably concrete evidence of knowledge today.  However, it is not the only evidence.  What your future internship-givers really want is concrete evidence that you have a good amount of hands-on experience, relevant knowledge, and the drive and determination to be a great intern.
How do you get this?
"Entry-level" internships: 1-3 internships, ideally each building on one another in terms of duties, responsibility, learning experience, and skills developed.  Do not complete these internships without securing a letter of recommendation from at least one person overseeing your work – certificates of completion don't hurt either.  Document your experience.
Volunteering – often volunteers have intern-like responsibilities. Always look for opportunities to volunteer, especially at relevant organizations.  Same goes for volunteering as does internships – try to leave with a voucher of how wonderful you are.  And don't forget to document!
College students spend a lot of time in the books: it can't hurt to do the same!  When you read a book (or article, or watch a movie, etc.) on your subject, write or film an essay or review on the book, and upload it to your blog or website. When you apply, you can send an e-mail with links to these reviews/essays.
Present your non-college case as earnestly and confidently as you possibly can when you apply. (If you are unsure of your speaking abilities, attend a local Toastmasters club for a bit; if your writing needs improving, a good word-wise friend can help).
In case I didn't emphasize it enough before: document everything you do!  Pictures, blog posts, video, art, whatever!  Prove that you are learning and growing in these experiences – it is VITAL to showing you can be just as good as any old college student retaining what they learned in class just long enough to regurgitate it on the test the next day before moving on.
If you are dead gone on this particular Super Awesome Internship and want to go on and apply to them ASAP instead of in another year after building up your resume, keep in mind you may be aiming a bit to high just now. But if you're going to do it anyway, please take heed to follow these steps:
Apply with the same amount of zeal and earnestness in both writing and speaking as I mentioned before, and present your less-experienced case as smartly as possible.  Perhaps spend a couple of nights studying salesmanship before filling out the application.
Emphasize and highlight any and all even moderately applicable experience, and please keep in mind what I said in the general guidelines: focus on what you can do for them, not what they can do for you.
Beseech them in the application to, if they cannot accept you as-is, at least oblige you with suggestions/leads for ways that you could gain the experience that they are looking for in an intern at their company.
As a reminder, do not put all your eggs in one basket: apply to more than just one or two internships, just as you would apply to more than just one or two colleges.  And don't sit on your rump all day waiting for a response – pursue more experience and knowledge in the field(s) of your choice every day.  Your dream is out there just waiting for you to live it!