"Couple in Melbourne looking for someone (or a couple/family) who can come and look after their dog and cat while they go away for three weeks. We have wifi, all the modern amenities and are just minutes from the tram stop which will take you into central Melbourne. All we ask is that you walk and look after our dog and care for our cat."
It might sound too good to be true, but the above advert is real and just one of several thousand different adverts on TrustedHousesitters.com. A free place to stay, in Melbourne, and all you have to do is look after the cat and the dog.
I've been house sitting for several years now. Last year I took on four house sits in various locations in Scotland and one in the South of Portugal. In total I managed to house sit for around eleven months, making long-term travel suddenly a very realistic option.
What is 'house sitting' and why would someone allow you to stay for free?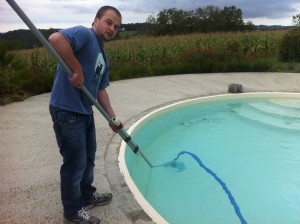 Many people need someone to keep an eye on their place while they're away. This could mean just living in the property – and in doing so acting as a deterrent to burglars – but it could also mean carrying out a few tasks such as watering the plants, collecting the mail and keeping the cat company. (Taking Melbourne as an example, you can get an idea of what the 'average' house sit involves by looking at some of the latest house sits there).
Now in the pre-internet days, house sitting was typically the remit of professional house sitting agencies who charged a flat rate for literally sitting in the house and anything extra (such as walking the dog or mowing the lawn) was, well, extra.
These days most house sitting is done as an exchange as it works out as a win-win for both parties: the homeowner gets their property (and pets) cared for and the sitter gets to stay somewhere, usually in a different city or country to their own, for free. Oh and the pets don't have to go to kennels either!
A lot of the house sits I've taken on have several pets which makes sense. While it might be possible to find someone who will look after one pet, the more pets you have, the more responsibility you're asking the other person to take on.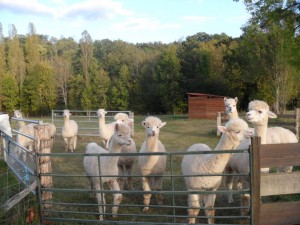 To date the largest menagerie of animals I've taken on has to be a farm of 18 alpacas and 7 cats. All of the alpacas had names and even responded to their names. I got so used to working with them I was even able to tell them apart, which if you look at the picture is quite a feat! 18 alpacas and 7 cats is unusual, but from experience, do expect a lot of the house sits that come up to involve looking after more than one animal.
How do I get started as a house sitter?
The first thing you should do is create a profile on a site like TrustedHousesitters.com. Fill out the profile thoroughly and upload a few good pictures of yourself. Top tip: pictures with you and pets work best. Another top tip: use the code 'collegerebellion' to get 25% off your membership.
Next, get some references. If you haven't house sat before, it's possible to add character references, employment references and references from previous landlords.
While getting a character reference is a start, having a house/pet sitting reference is obviously worth a lot more. When I first started out house sitting I contacted friends and family, particularly those who had pets, to let them know I was able to house sit. I soon had my first reference.
At the same time I was keeping an eye on the house sits that were appearing popping up in my area. The reason for this is that while someone in the Caribbean might be reluctant to take you on if you're new to house sitting, someone local – especially if they can meet you first – might be more willing. It wasn't long before I saw a house sit pop up in Edinburgh, where I was living. The house sit was to look after two Bengal cats, one of which required daily medical treatment, as well as to keep an eye on the apartment.
Although I'd started this house sit thinking it would be great to get a reference, this ended up being one of my favourite house sits of all time. I got to live in a very nice part of Edinburgh (Stockbridge) that was otherwise a little out of my price range and the cats were great company as well.
Once you have one or two references, whether it's for house sitting or character references or both, you're now in a good position to start applying for house sits wherever you might want to go. I keep an eye on the listings daily, both through the feed on the website and through email alerts, and as soon as I see one, I apply straight away.
After that, it's a matter of waiting for the homeowner to get back to you. Usually they'll ask a few questions and if they want to take things further ask to arrange a Skype call.
If you need some inspiration for where house sitting can take you, here are a few interesting blog posts from sitters of a mixture of ages:
http://wanderlusters.co.uk/wanderlust-guide-house-sitting-abroad/
http://www.landingstanding.com/housesitting/
http://metronews.ca/news/vancouver/332583/want-to-see-the-world-on-a-budget-become-a-
global-house-sitter/
http://www.marriedwithluggage.com/2011/08/12/see-the-world-by-house-sitting/
——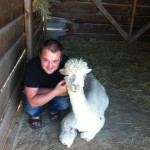 James travels the world and house sits with his partner Jemma. To date they've looked after more than fifty pets, although that does include the farm of alpacas!