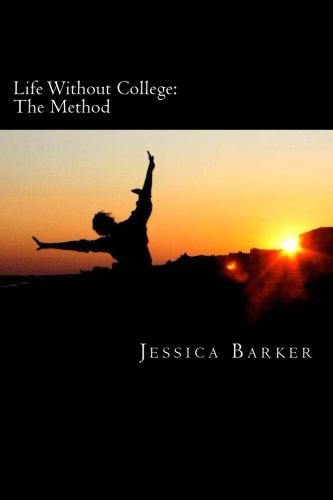 Are you considering rebelling against college to pursue your path your way? Is it pissing you off to hear every peer and adult in your life telling you there's only one secret formula for "lifelong success"?
And since when was "lifetime success" The Point anyway?
Do any of the following predicaments sound familiar?
– You know what you like doing, but you could never pick one thing to passionately focus on – You are intensely passionate about 10,000 different things and doubt if you could ever settle on one
– You know exactly what you want to do and are ready to get started
– You at least have a basic idea of what you want to do.
Whether it is concrete and defined like, 'Play cello with the London Philharmonic,' or more vague like, 'put college off indefinitely so I can figure out what I really want,' you have your own opinion of what sort of direction or goal you should be working towards right now. But how do you get from here to there? How do you even begin to begin?
Let me show you how.
Life Without College: The Method is my brand-new book available in print and for e-readers on Amazon.com. The tools, techniques, and considerations the book teaches and addresses are absolutely fundamental in the process of deciding which path you want to choose and when, whether you would like to rebel against the notion that college is the truest path for everybody and must be pursued immediately, or if you want to just take a break from this notion and then "sell out" like I have. 😉
If you have any questions about whether this book would be right for you, please leave a comment below or head over to my College Rebellion contact page.
And when you're done reading my book, don't forget to write me an honest review on Amazon or Goodreads!
Bookmark me, subscribe to the blog, and follow College Rebellion on Facebook and @jessicabarker90 on Twitter to receive updates – but most of all, subscribe to my e-mail list below to get the most out of your College Rebel experience!
Don't forget to get your own copy of the book Life Without College: The Method – available now on Amazon.com!